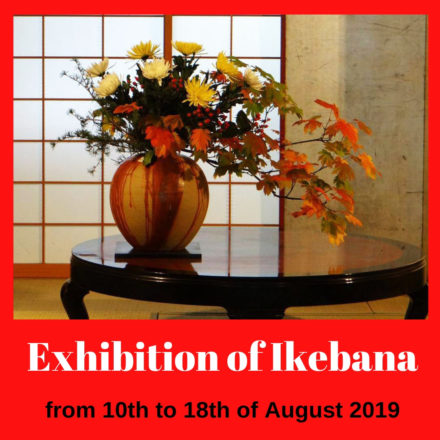 Sensei Kuniko Nakano gives a demonstration set among
genuine Japanese Antiques from Japan.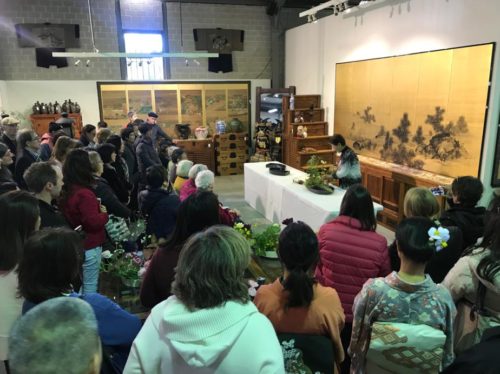 The acting Consule-General of Japan, Mr Matsuo and his wife Mrs Matsuo
with Sensei Kuniko Nakano in the centre.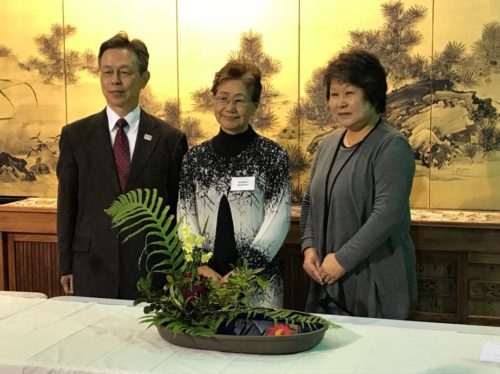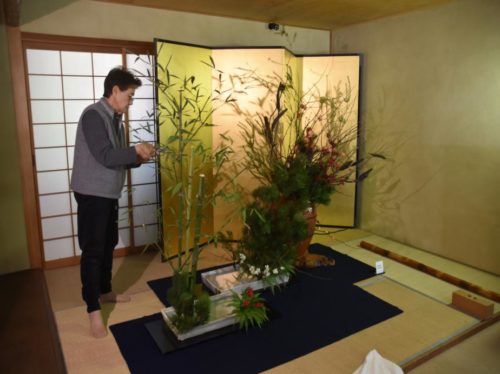 Sensei Kuniko Nakano setting up the main Ikebana for the exhibition
at Edo Arts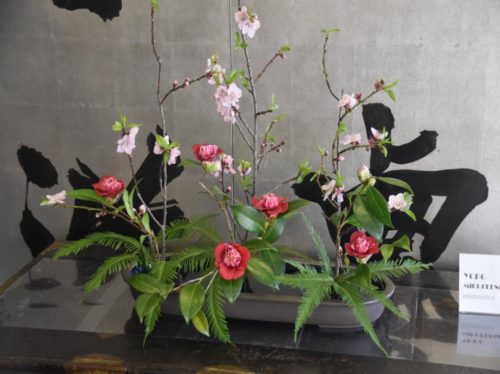 One of the many beautiful arrangements in front of a Japanese
Byobu folding screen from the early 1900's. It can be found via link below.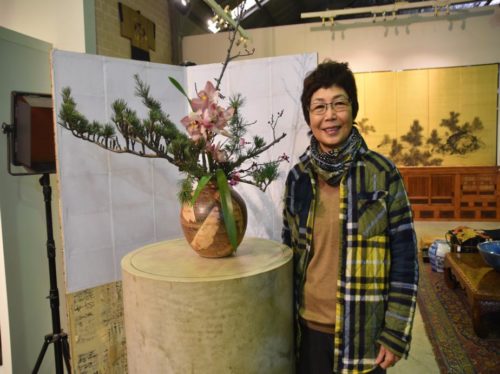 There are 19 arrangements throughout the warehouse set up on our