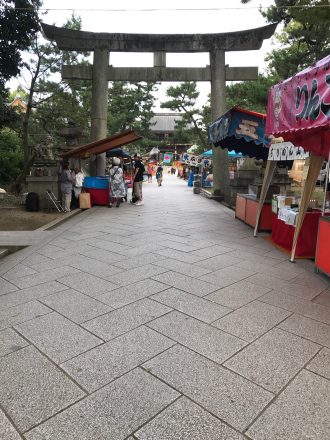 Kitano Tenmangu is one of our favourite places to visit in Kyoto, Japan. In this picture there is food vendors where you can always pick a tasty morsel for a very reasonable price. The Torii gate and the temple make great backdrops for a browse through the markets.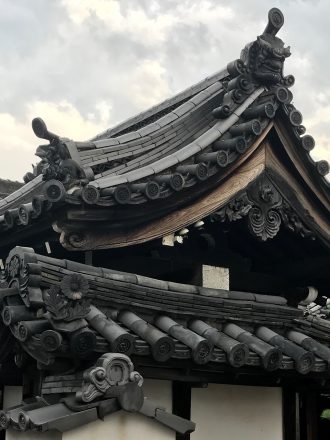 A fantastic roof on one of the sub temples.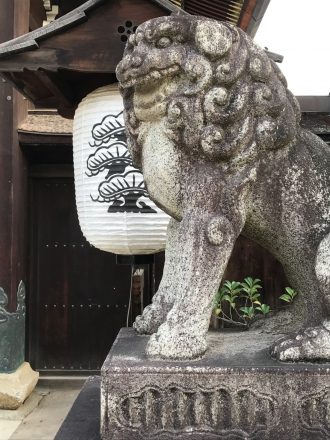 Shi Shi or temple dogs are believed to ward off evil spirits. I wish we could get these, we love them.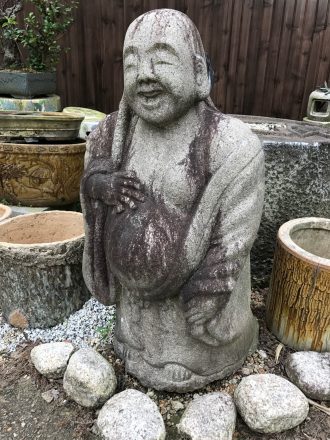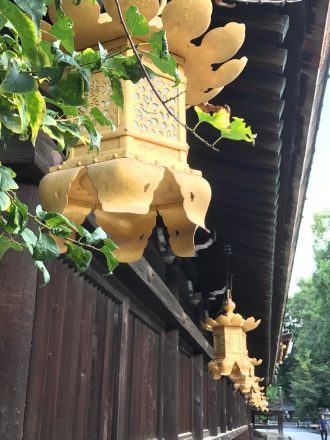 A very happy Buddha.
I love the contrasting of the gold lanterns hanging from under the eaves against the dark wood of the temple around the whole temple.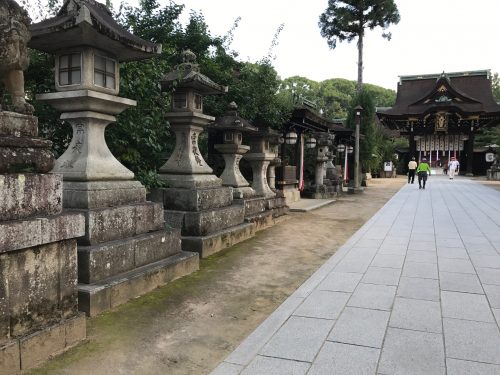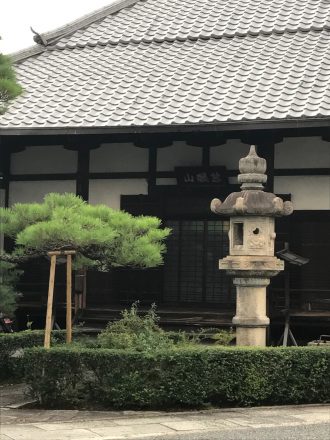 An impress row of lanterns line the path on your way to thank Buddha.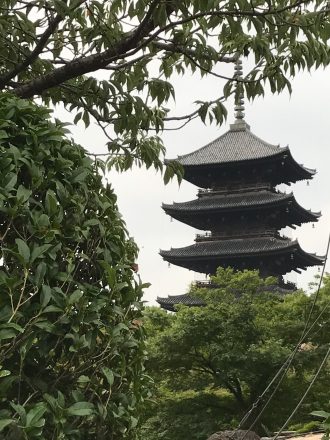 Toji Temple in Kyoto, one of the oldest and tallest wooden Pagodas in the world.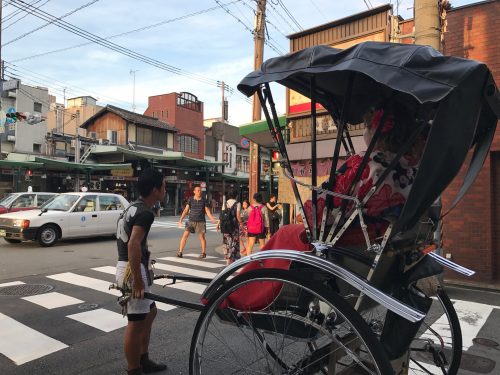 Rickshaw add a wonderful touch of nostalgia in the bustling city streets of Kyoto.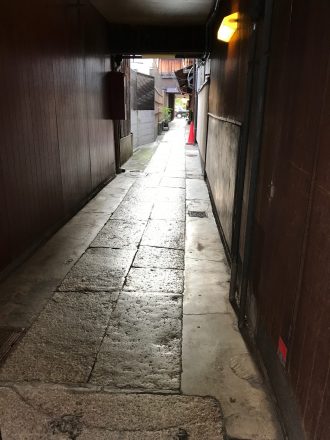 A typical mysterious path to where ?